CONFIRMED NOT UPLOADED AS OF 2/25Edit
Hello, my hacker beotches. Here is Ramzi's..eh.. how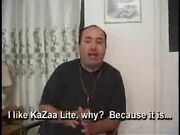 you say, wrassling move of the day."

"Uncle" Razmi (Better known as that one arabian hackerfag) is an elite hacker whom has guided many members of the hacking community to their first hacking jobs through the internet. He has been viewed as the Lord High Ragamuffin of the hacktavist group Anonymous, and has also shown great skill in the art of Thermite-Kwon-Do and Jewdo. Examples of his great pyromancy skills are below.
Ramzi's /v/WE Tryout Tapes
Edit
Ad blocker interference detected!
Wikia is a free-to-use site that makes money from advertising. We have a modified experience for viewers using ad blockers

Wikia is not accessible if you've made further modifications. Remove the custom ad blocker rule(s) and the page will load as expected.